1997年,几只小狗被遗弃在我家附近的坟场,父亲把他们带回家,很自然的,我们就照着他们的颜色来命名啦,小褐,小黑和小白,那时候,小白是最不被看好的,很笨,有很喜欢去吃地上的鸡粪,讨厌她。结果,小褐车祸夭折,小黑食物中毒也夭折了。所以剩下小白,小白渐渐长大,不吃鸡粪了,但是很活跃,朋友们总难忘来到我家,被她虎视眈眈的看着吧,被追过的都有,哈哈,所以她可说是我家的守护者。父亲每隔两个星期酱会为她冲凉,每天早晚喂食,有时她还会陪着父亲去跑步。没记错的话,她怀了三次胎,都顺利产下了狗宝宝。
不知不觉,时间过得很快,今年已经是小白的第十一个年头了,那时候我才六年级,现在都毕业在工作了,看着小白渐渐的老去,行动和反应越来越缓慢,大家都心知肚明。前几天,她终于悄悄的离开了。我是无神论者,但希望,如果真的有另一个世界,但愿她依然陪伴着老爸,代我们像老爸说声:我们很想他。
She was brought home in 1997, she was small and stupid, always like to eat the chicken's shit in our garden. However, she was the only dog who survived out of another two. Growing up, she started to get smart, and she protected our house well. I believe my friends would always remember how she react to them when they coming to my house, and how they used to called my cell phone to escort them out from their car in to my house.
My dad take care of her well, feed her, bathe her and she would jog with my dad in the evening. She pregnant for three times(if not mistaken), and gave birth to her puppy successfully.
Time passed, this is the eleventh year of her life, seeing her start getting older, move and react slower, we all know the time would come sooner or later. Yesterday, she left us for another world(if there is another world), hope that she can meet my dad there, and send our regard to him, we love him always, and so as you, white.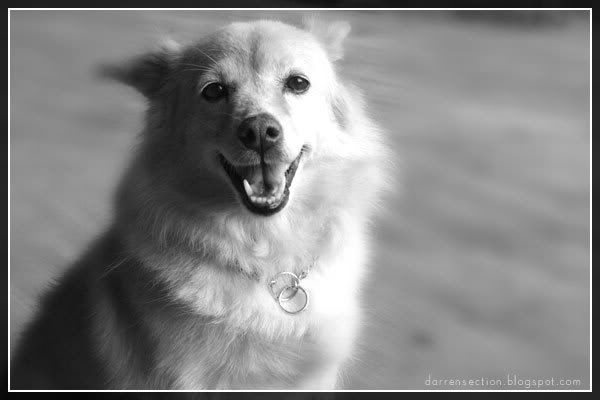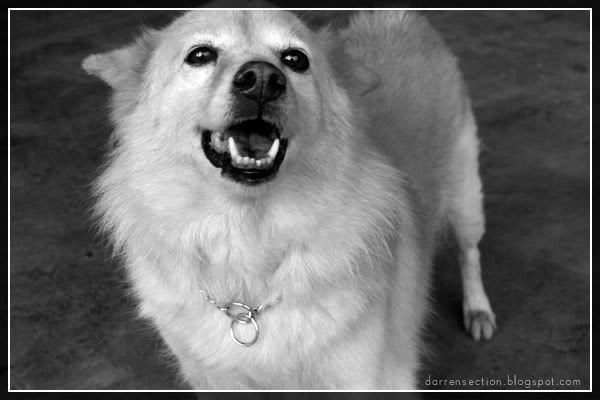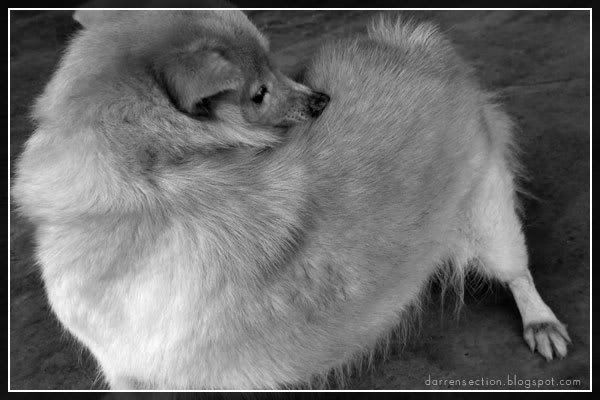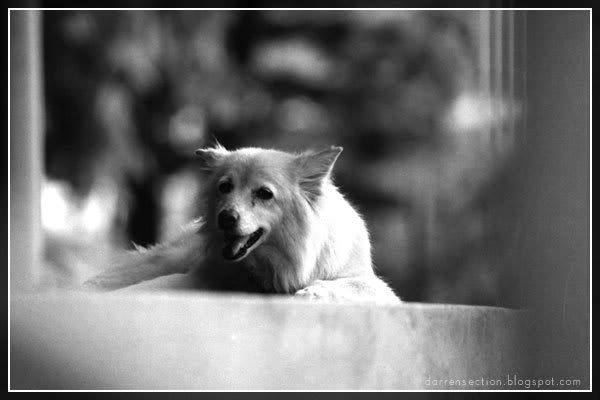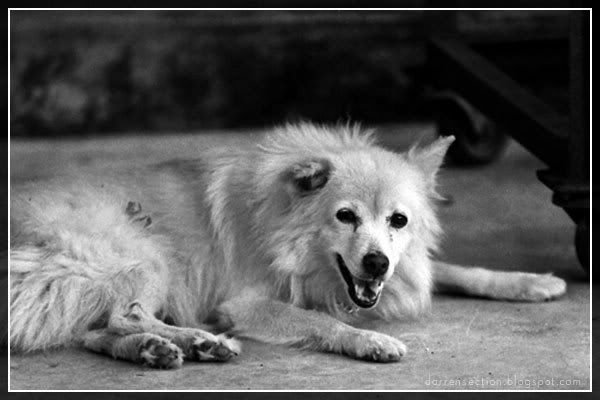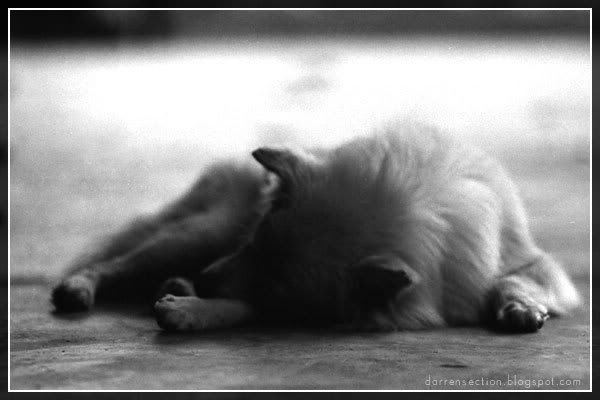 小白 | white (1997-2008)