繼續上一篇......
當天和猴子們交流,再去浮淺過後,我們就去了某個島嶼吃午餐。這個島阿,好像都是馬來人,而且很多貓。在這裡,我們吃了很難咽下去的一餐,真的是難吃到~~~~~喝他們的tomyam不如去喝海水。午餐過後呢,我們去了凱島,曬太陽,浮淺和拍照,過後就回到普吉島了。
After feeding the monkey and snorkeling, we went to another unknown island for lunch.(I guess the Island is ruled by islamic malay, and there are a lot of cats) Here, we took the worst lunch in our trip, I rather drink ocean water than their tomyam. We went to Kai Island for sun bath, snorkeling and taking photos after lunch. Stayed for around one and a half hour, we headed back to Phuket main island.
準備好去吃午餐了 | Readied for the worst lunch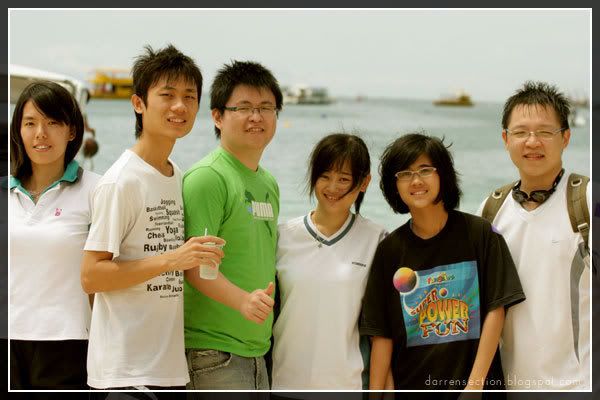 天下最難吃的一餐 | the WORST lunch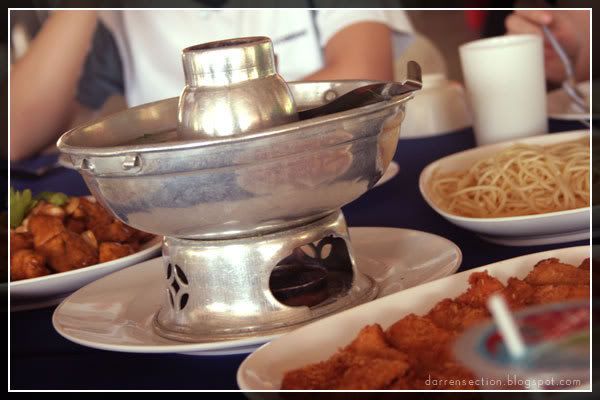 終于看到有我在裏面的照片了,導遊幫我們拍的 | Finally you see me, this photo was taken by our tour guide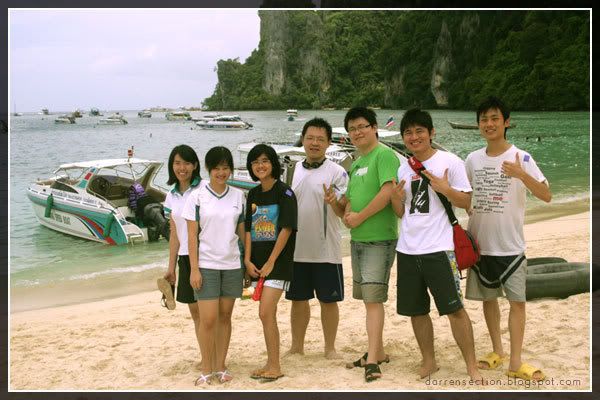 可愛的阿拉伯小孩 | a cute arabian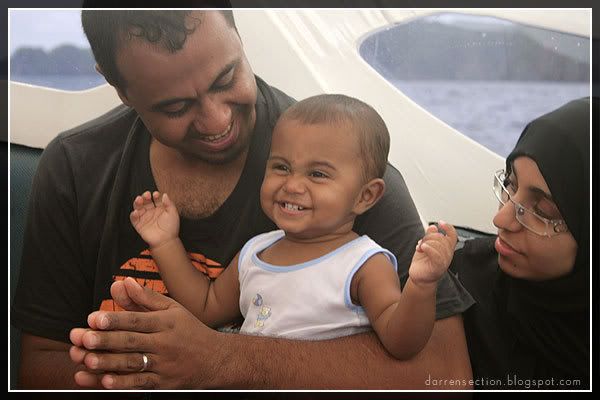 在船頭的曉貞,風很大 | Siow Chin at the deck, the wind was high
凱島 | the Kai Island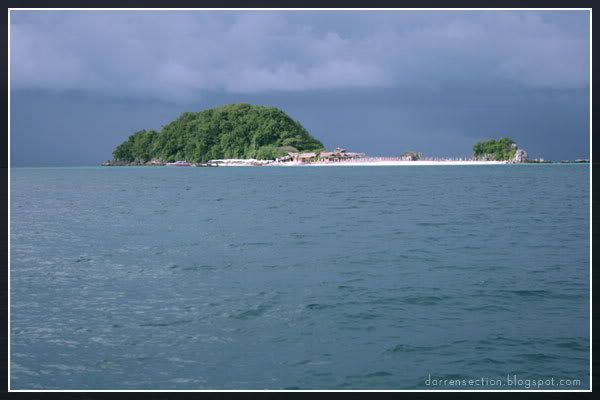 沙灘 | the beach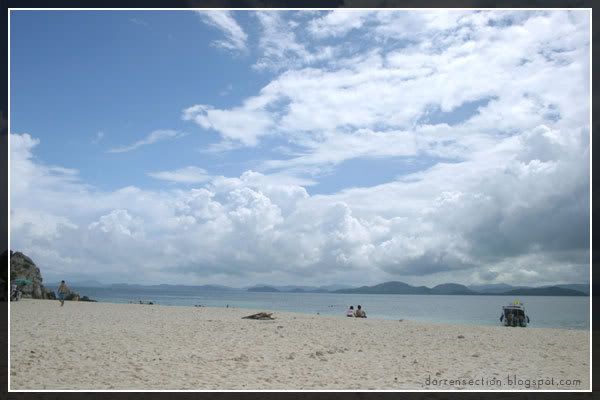 寄居蟹 | crab
海邊一個可愛的小女孩 | by the sea, a cute girl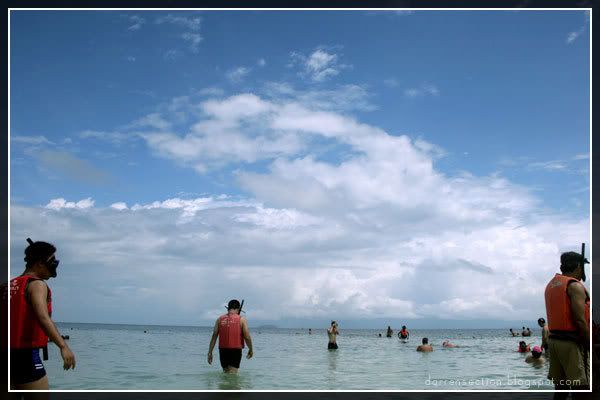 傘下風情 | under my umbrella ella ella eh eh eh.....-_-"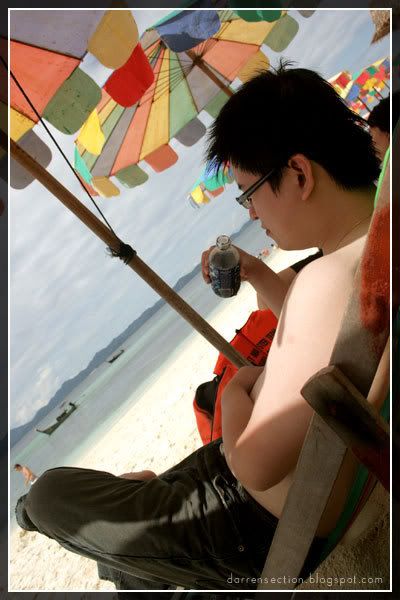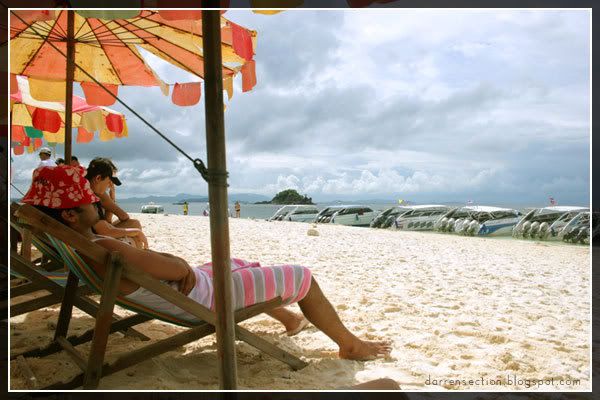 还在晕船状态的李广 | Cherng was still in his dizzy mode
待續......
to be continued......