我不喜欢猫,猫是令人讨厌的宠物,是虚伪的动物,还带有不安的诡异神秘感,都不懂它用什么跟上帝换了九条命的基因。在学院深造时,在外面租屋子住,前主人留下了一只猫,那只猫,简直令我讨厌到好想一脚把它踢到天涯海角去,它爽不爽就在你脚边磨来磨去,睡在我的书架或椅子上,还有一次还偷吃我的饭盒,真是~!@!#@$!$#^。还有猫叫的声音很不好听。总之我不喜欢猫。
几个月前在punggur海边,不小心发现这几只基因不太好的猫,因为手里拿着相机,于是就把它们拍了下来。虽然它们看上去很可怜,但是并不能改变我而不讨厌猫。真不明白为什么会有人喜欢猫。。。。。
I never like cats. They are disgusting, cunning, faking....and they carry a horrifying mysterious looking, wonder how they exchange the nine lives gene from GOD. During my college time, I lived out and rented a room, there was this car which left by the previous guy who rented the room. That cat, was making me frustrating to the extend I wanted to kick it to the end of the world. It likes to lay around your leg, sleep on your chair, eat your lunch box, damn~! And Cats sounds bad, really don't like them.
Few months ago, we went to punggur seaside, just happen that I was carrying my camera, so I've taken down some picture of some kitten, with maybe some bad genetic code passed down to them. They looked pity, but this doesn't change the way i feel about cats.Hahahahahhaah.
它似乎在警告我们侵入了它的地盘 | It seemed like warning us to retreat from its territory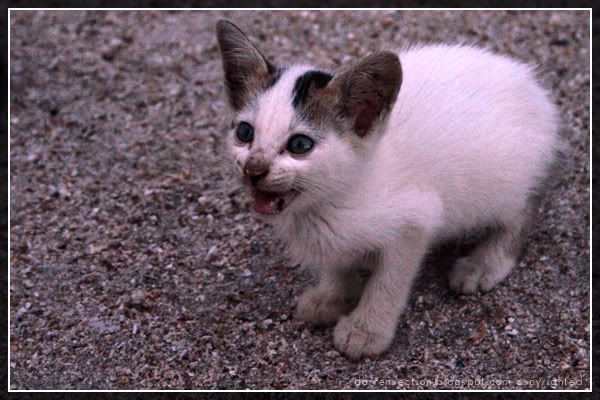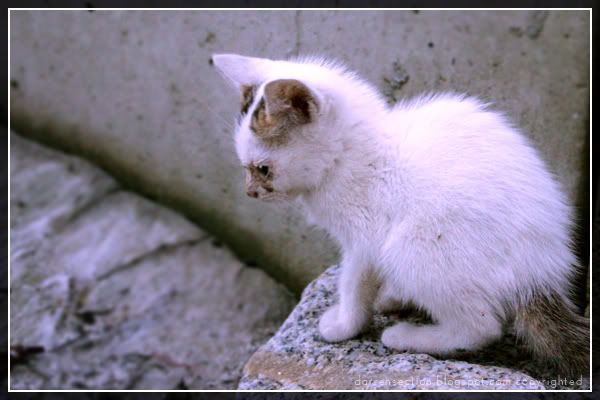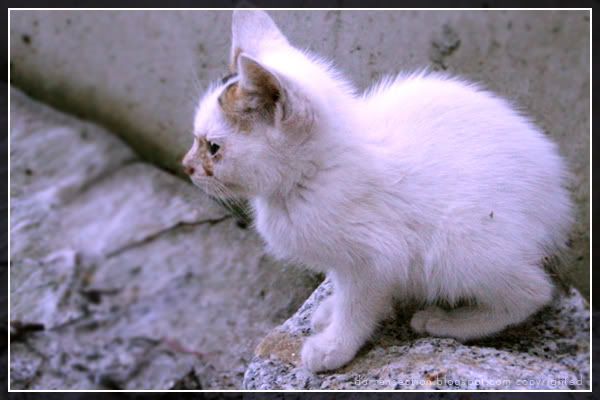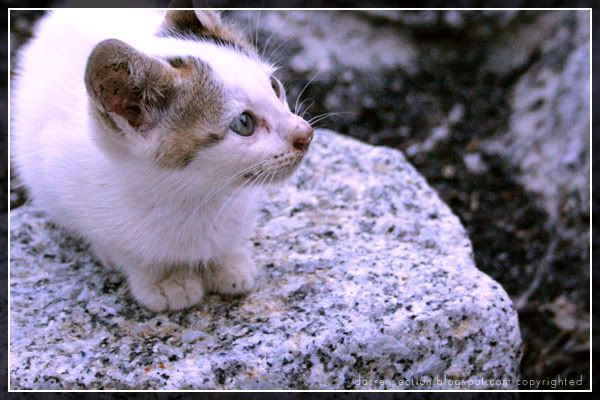 可爱拉~可爱拉~ |ok ok, that's lovely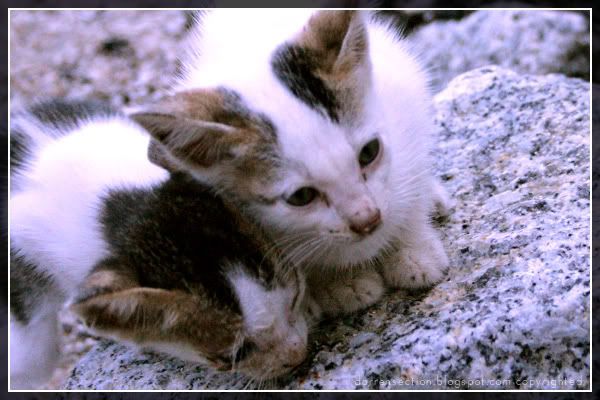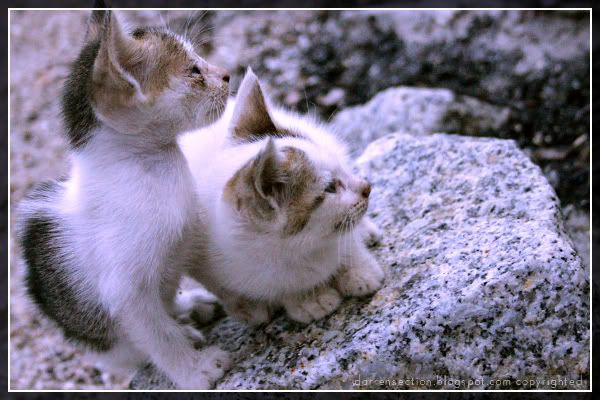 多令人喜..欢.... | how adorable....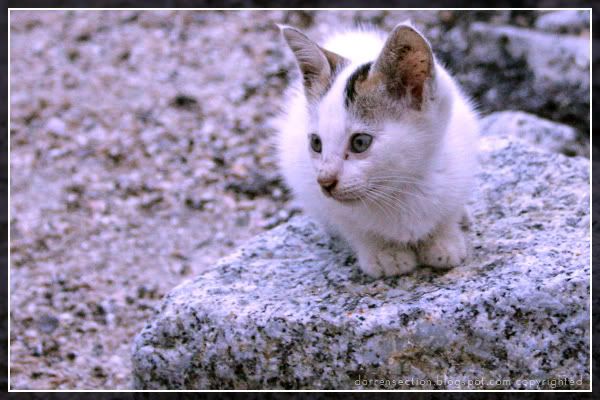 ---
我喜欢大自然,喜欢看动物,但不喜欢猫.....猴子看起来都比猫顺延多了。
I love nature and animals, but not cat, I think even monkeys looked much better than them