每年一度,我家旁边的大王宫庙,都会有神诞,连续五天,会有潮州大戏,还有一堆小贩都会聚集在这里,好不热闹。这几天,会吵到没得睡午觉,而且我的office,就只跟戏棚隔着一道墙而已,suffer~!某一天的晚上,姑丈借来了朋友的canon 350d,就借了来玩玩,用了,感觉还不错。可能也是其中一个让我过后买400d的原因吧。用了sigma 70-200mm的镜头拍的。
Anually, there will be 5 days of teh jiu opera next to my house, it's celebration for the "birthday" of the god prayed in the temple next to my house. (Maybe you might wonder why would I live next to a temple, well, basically i can't explain why) So, during that few days, i can't take any nap, because of the opera, haha. These photos were shot by using canon 350d which borrowed from my uncle, which he borrowed from his friend. Tried it with sigma lens, not bad, and probably it's one of the reason why i bought my canon 400d.
老阿婆 | old lady
刀马旦 | woman warrior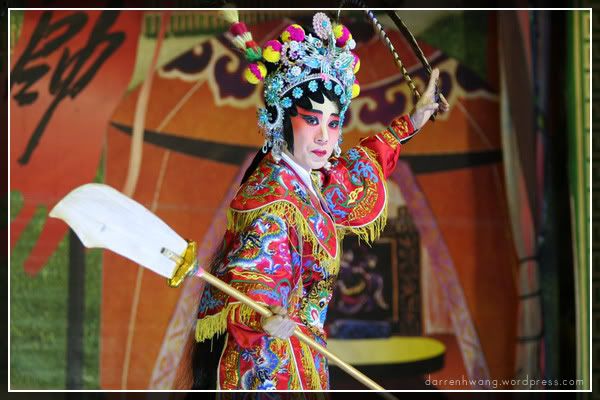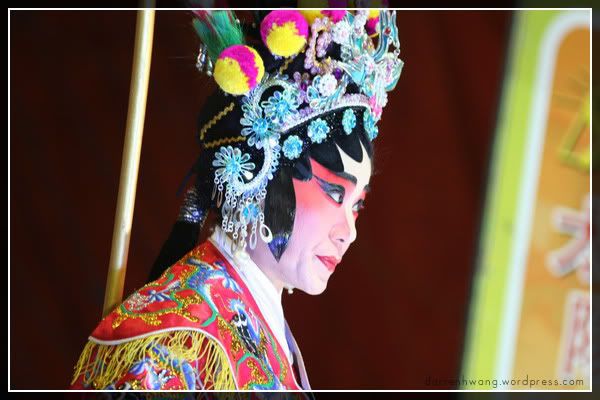 白马王子?? | prince charming??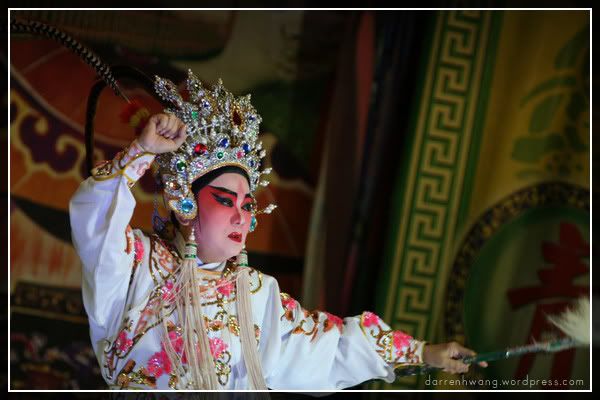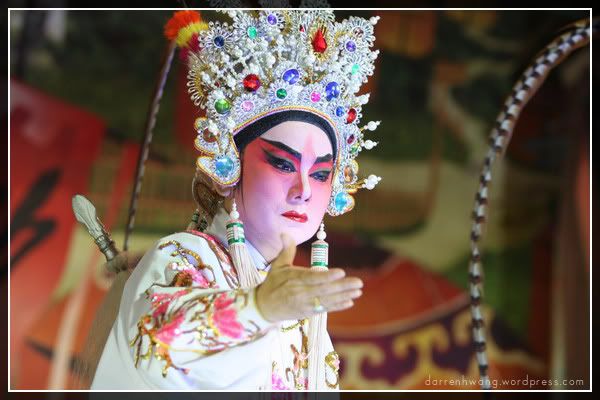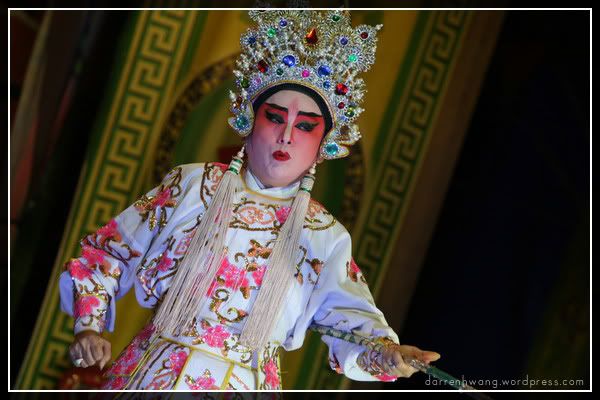 丑 | Clown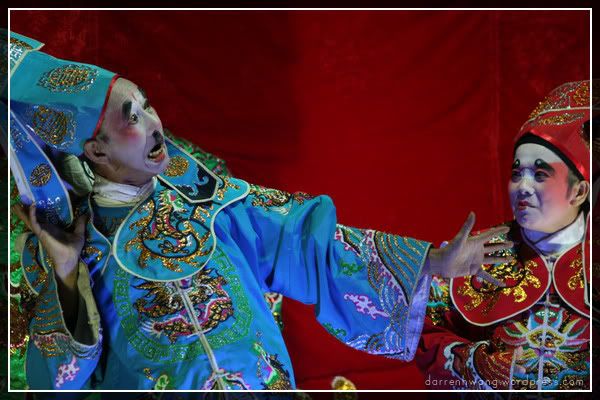 新婚夫妇 | Just Married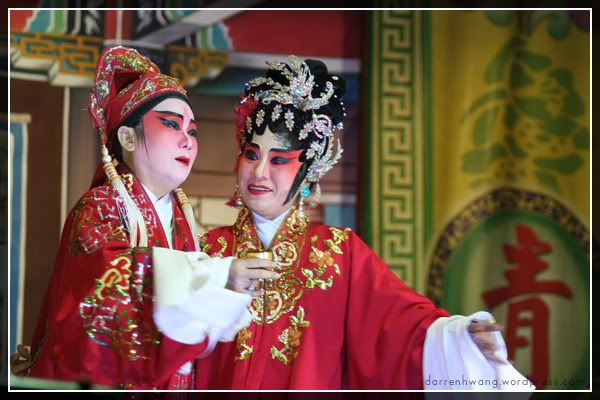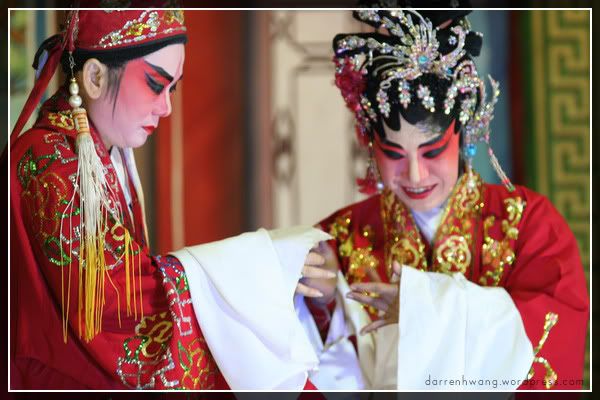 这么蒙的照片都放上来??(我喜欢,怎样?) | what a blur picture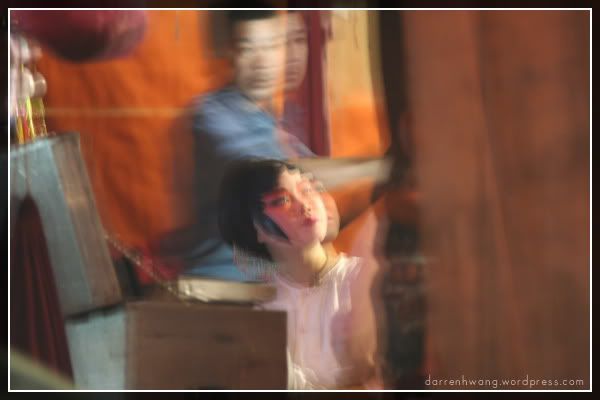 戏棚边 | by the stage
小贩们 | hawkers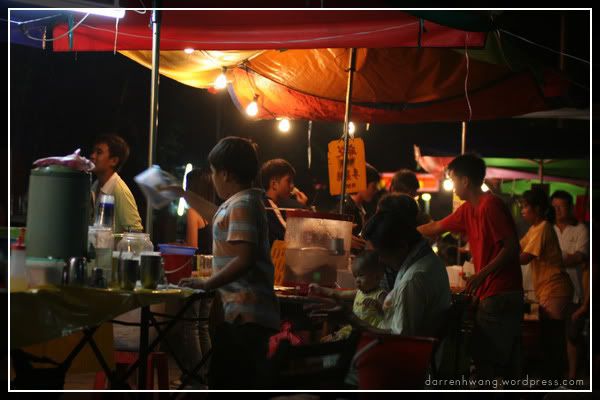 又来一张蒙蒙的照片 | another blur picture
(p.s. 有时候我觉得,一张照片,可以美在清晰,可以美在颜色,可以美在构图,也可以美在意思,但未必全部都必须挤在一张照片里面,所以上面我放了两张蒙蒙的照片 | In my opinion, a photo could be pretty by it's sharpness, or color, or composition, or meaning, but not necessary every of this elements has to be squish into a photo, that's why there are two blurred photo up there. :D)